VOX Board of Directors & Staff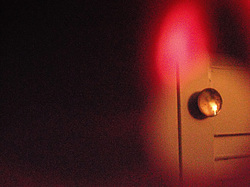 We are photographers, filmmakers, actors, attorneys, record collectors, community activists, students, professors, business owners, art lovers, musicians, wannabe farmers, editors, educators, coffee-drinkers, and writers.
---
---
Louis Bourgeois

(Executive Director) is co-founder and editor of VOX PRESS. He has facilitated many VOX events over the past 5 years and is the creator of the VOX Artists Series. Bourgeois, the first graduate of the University of Mississippi's prestigious MFA Creative Writing program, is also the author of 6 books of poetry and in 2008 his memoir, <em style="" "mso-bidi-font-style:="">

The Gar Diaries

, was nominated for the National Book Award.
---
David Shirley

(President) is a research consultant in international development, education and arts. He is the author of

A Good Death

(Addison Wesley), young adult biographies of Satchel Paige and Alex Haley (both of which were recipients of the New York Public Library's Best Books for Teens), along with a dozen other books for children and young adults. His articles and reviews on music and popular culture have appeared in

Option

,

Rolling Stone

,

Brooklyn Rail

,

New York Press

, and the

Chicago Review

. David fronts the band

Lonesome Skeeter and the Corndogs of Love

.
---
Laura Cole

(Vice-President) has a Master of Arts degree in Psychology. She is the editor of the literary journal

SALT Zine

and has created curriculum for

Art in Education

, a pilot program for elementary school students. An avid supporter of the local arts and music scene, Laura sings, muses, and raises her daughter Bella in Oxford.
---
Mike Stanton

(Treasurer) is a graduate of Bellhaven College and The University of Mississippi. A professional photographer, his work has appeared in many magazines and books including the coffee table book

Mississippians.
---
Silas Reed, IV

(General Board) has lived in Oxford for the last 12 years. He is an active member of the Oxford music and arts community. His band,

Silas Reed N' Da Books

, adds a beautiful dash of diversity to the local music scene. He's shared the stage with the likes of Buddy Guy, Duane Burnside, and local giants Effie Burt and Bill Perry Jr. has rocked the airwaves performing on MPB's

Thacker Mountain Radio

. With his roots firmly planted in the church and praise circuit, he lends his creative talents whenever possible.
---
Elise Fyke

(General Board) is a Ripley, Mississippi, native who has made Oxford her home. A longtime arts enthusiast,

Elise Fyke

caught the acting bug and made her theatrical debut at the Powerhouse Arts Center in Oxford. She began her career in film in New Orleans, commuting the five hours to be on set.
---
Bill Perry Jr.

(General Board) has been performing music professionally since 1993. From his roots as a rapper, Perry created & produced his own hip-hop music, which lead him to jazz piano. He has been featured on BET Jazz twice & in syndication on BET J's

Jazz Visions

. Career highlights include opening for Ghostface Killah and Snoop Dog and touring in Hong Kong, Indonesia, and Canada. He has played in every major blues and jazz festival in Mississippi, and has played New York's premier blues club Terra Blues with his father, legendary blues musician

Bill "Howl-N-Madd" Perry

. Perry, his father, and sister Sharo are featured on a Blues Trail Marker in Oxford for their contributions to Mississippi music.
---
Jennifer Pierce Mathus

(General Board) is an accomplished Southern actor and writer, working in Little Rock and Memphis for over a decade in sketch comedy and appearing in numerous national commercial, TV and film roles, including the award-winning short

Antiquities

and the Hank Williams bio-pic

The Last Ride

. A native Arkansan, she is presently working as a freelance writer for

Twilight

film series soundtrack producer Paul Katz as well as for local entities like the Delta Blues Museum in Clarksdale. Jennifer has completed her first screenplay and a new photo essay entitled

A Lovely Society

and lives in Oxford, Mississippi, with her husband, musician Jimbo Mathus, and French bulldog, Lola Jolene.
---
Dede Reed

(Educational Outreach) heads VOX Press' Educational Outreach program. She holds a degree in Elementary Education and Language Arts from the University of Mississippi. An educator for the past 10 years, she most recently worked as an

Early Childhood Mentor

through the University of Mississippi servicing the North Mississippi area.